Paperless

mobile

data

collection
The OPUS solution is the paperless way to track, collect, sign off and analyse documents in your workplace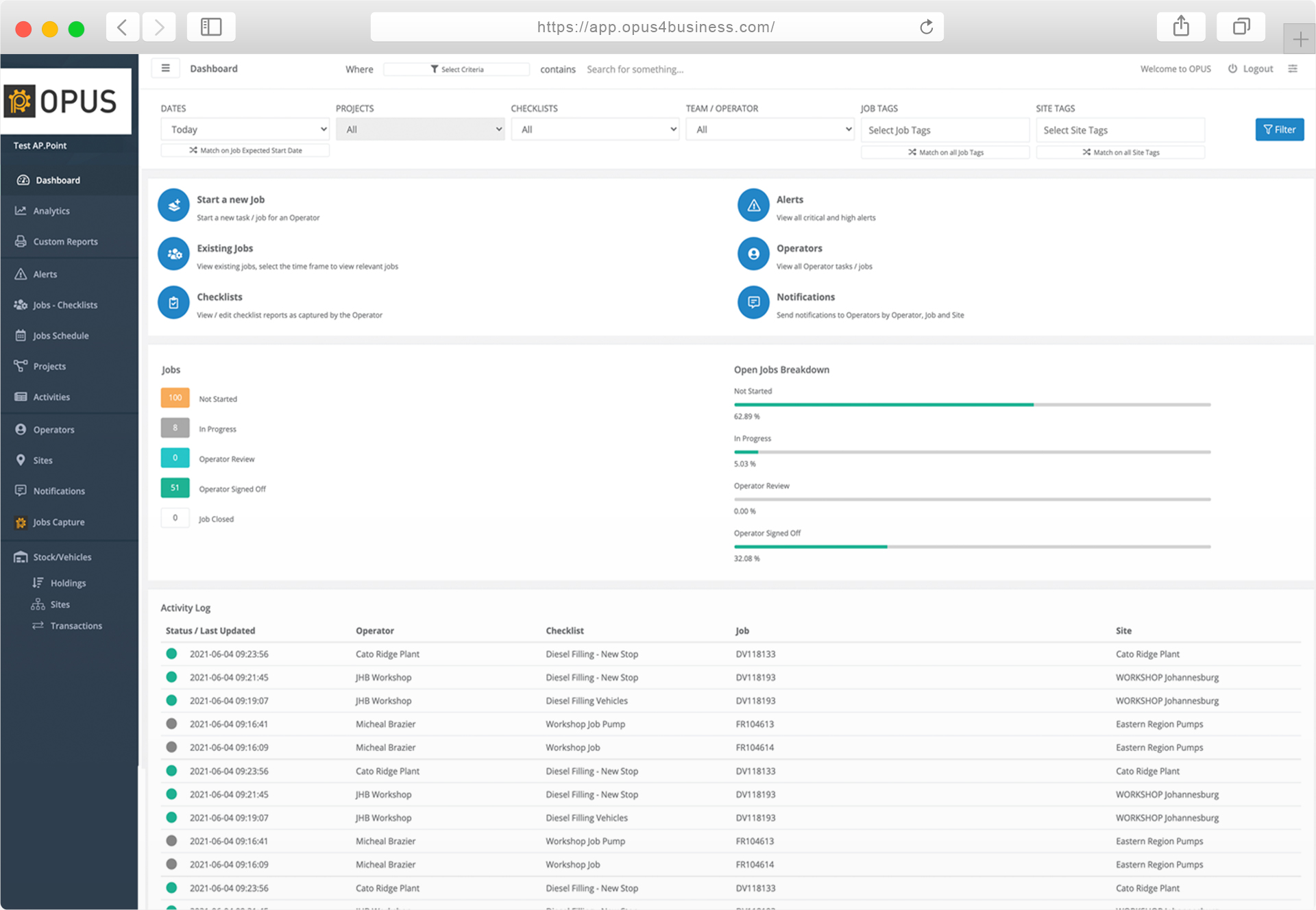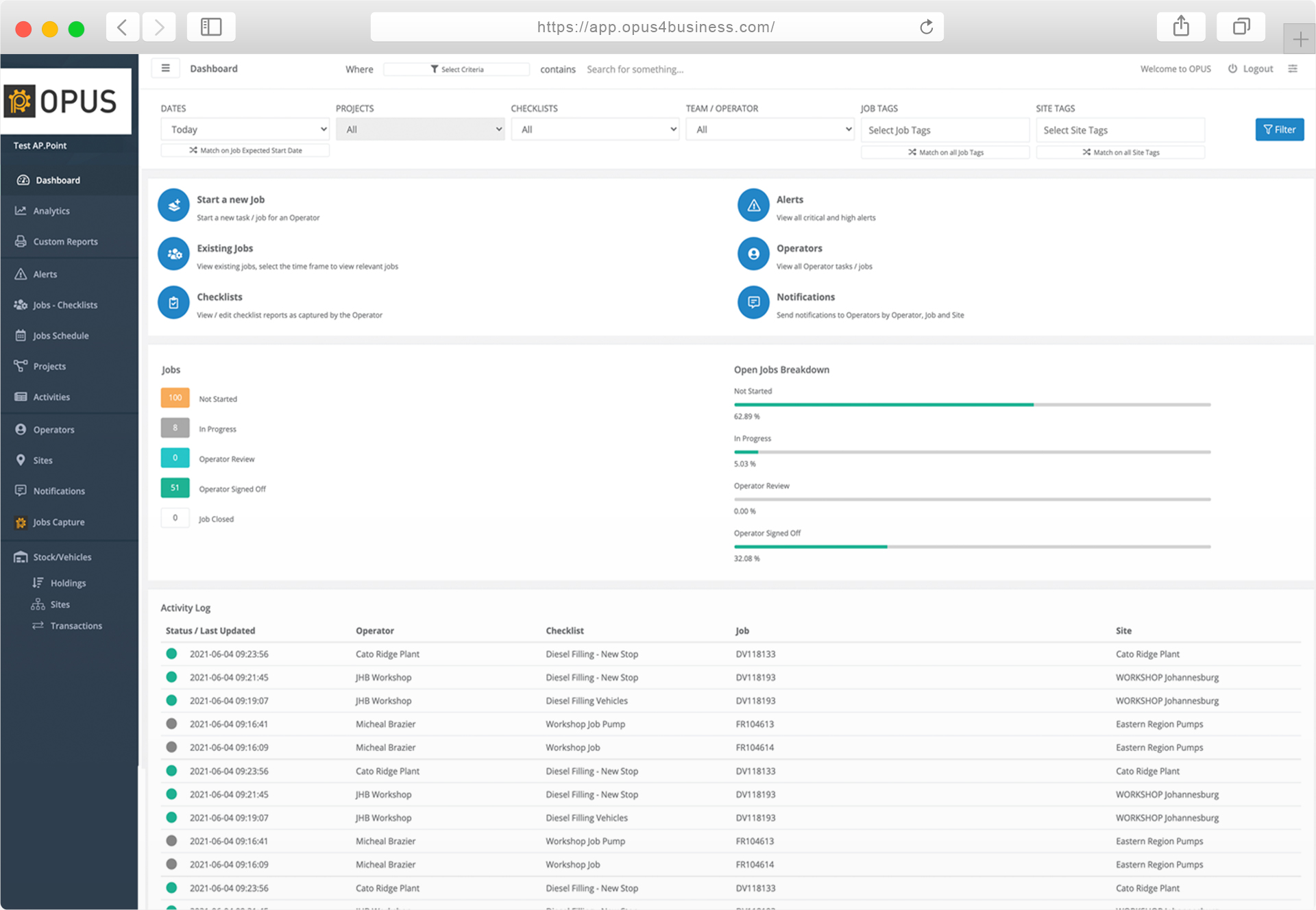 DIGITAL OPERATING PLATFORM
A

digital

operating

platform

that

allows teams

in

the

field

to

easily

collect

data
The OPUS solution is a digital operating platform that allows teams in the field to easily collect data and manage jobs and tasks. The data collected is seamlessly synchronized to an online dashboard for meaningful reporting and analytics.
Track
Manage Jobs, tasks and standard operating procedures
Collect
Fast and amazing data collection on mobile and web
Analyse
Powerful business intelligence and custom reports
DIGITAL

OPERATING

PLATFORM
Checklists
Digitise Scorecards, audits and checklists
Workflows
OPUS has powerful workflows to automate functions based on customised triggers and events
Single platform for all operations
As a highly customisable platform OPUS will address most operational management challenges in a business. This ensures that your entire operation can run on a single platform.
The

OPUS

app

is

a

mobile

data

collection

tool

that

allows

teams

in

the

field

to

seamlessly

feedback

work

related

information

in

real-time.
Some

great

&

powerful

features
The all-in-one solutions to manage staff, jobs/tasks, stock and resources in a business.

CUSTOMISED FORMS
Create customised checklists, assessments or audits that are easy to deploy and become your business standard
COLLECT DATA
Deploy forms to your workforce and collect data both online and offline. Capture GPS, text and photo files through the OPUS mobile app.
SECURE STORAGE
Banking quality security for all data stored safely in the cloud. Easy access to historical information.
JOB SCHEDULING & MANAGEMENT
Schedule jobs and tasks, monitor job completion and quality of data captured in the field. Pull instant reports with the touch of a button.
ANALYTICS
Collected data can be fed to a tailor made visualization platform providing your business with better business insight and better business solutions.
TEAM AND PROJECTS
Create teams and projects for better management of individuals and projects within your business